In Memoriam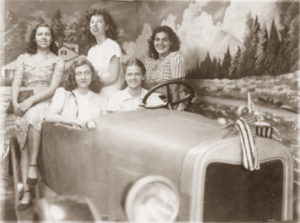 (From left to right Anisa Omari, Joan Farwell, Bedia ?, Mahaut de Perthuit, Maria Teresa de Zaldo)
Sadly we lost one of our four travelers this year as well as two of their lifelong friends they met in the summer of 1949: Anisa Omari, Mahaut de Perthuit, and Hilde Stotz. All three had full, wonderful lives; all three were such energetic women and good, caring mothers who leave several generations behind them.  All three were fascinating women to interview.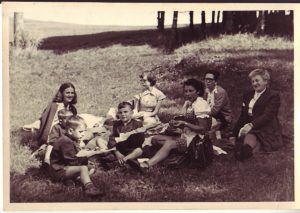 (From left to right: the Stotz boys in  front, Maria Teresa de Zaldo, Joan Farwell, Hilde Stotz, Carmen de Zaldo, and a family friend)
Because of other commitments, my transcriptions of the interviews are moving glacially, so if any family members would like the tapes, let me know, and I can email them to you.
With love from Terry.